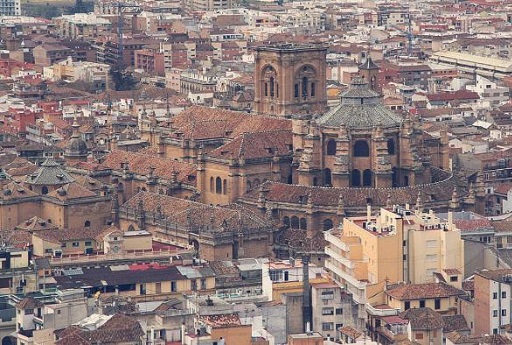 Historic Center of Granada
In the center of Granada is where most of the commercial premises are located, mainly on the streets of Gran Vía de Colón, Catholic Kings and Mesones. In Reyes Católicos you will find the oldest shops in Granada.
Zacatín street, parallel to Catholic Monarchs, It is another of the arteries where a large number of businesses meet. Its name means "clothing market", and it is the street where, in muslim times, fabrics and clothes were sold.
In Granada you can find many souvenir shops, clothing and international firms, but it also advocates a type of trade that is more accessible and closer to the buyer.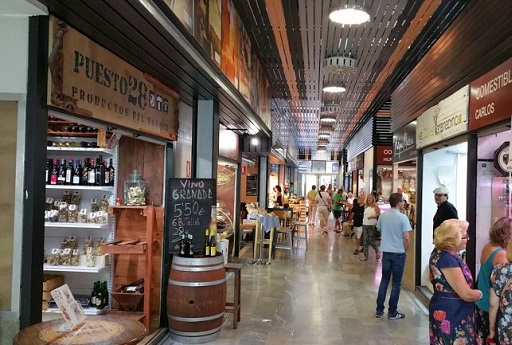 San Agustín Market
Visiting the San Agustín market is a way to get to know Granada from another perspective. Here you will get to know one of the most interesting social and economic meeting points in the city due to the type of product they sell: Fresh and quality products, I eat meat, fish, vegetables, fruits, spices, etc., distributed in more than 60 We recommend that you go take a look and try some quality product from the area with a glass of local wine.
Direction: Plaza de San Agustín s / n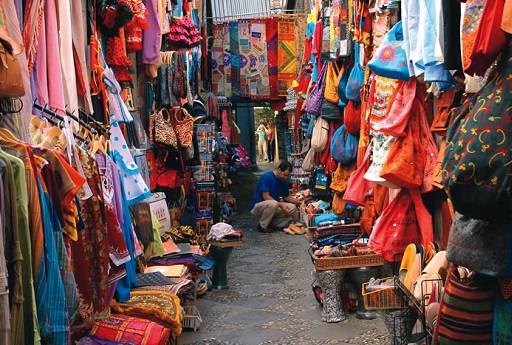 The Alcaicería
Between the Cathedral and the Catholic Monarchs is the Alcaicería. Formerly it was the Nasrid silk market, but it was destroyed in a fire in 1843. Was rebuilt, trying to keep as much as possible its typical arabian souk style. In this place you will find the perfect memory: Moorish tea sets, religious imagery, fans, silver objects, Islamic inspired music boxes and artwork, among so many other things.
Direction: Alcaicería street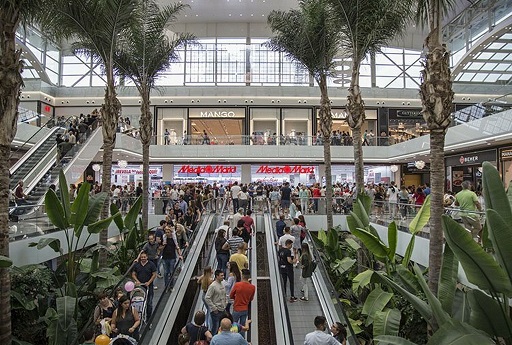 Nevada Shopping
It is the largest shopping center in Granada, more than a shopping center, can be considered as a small town, due to its dimensions. It has shops of all kinds, numerous brands, wide corridors, bares, restaurants and a wide range of leisure activities, It also has a large parking lot and easy access. The restaurant area has longer hours that you can consult here.
Direction: Avenue of the Palms , 75
Schedule: Monday to Saturday from 10.00 a 22.00 h.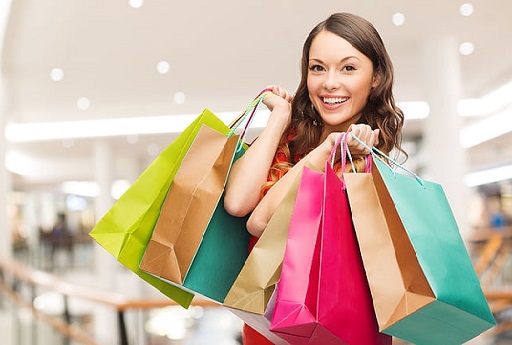 Arabial Shopping Center
Are two buildings, in one of which, two floors, you will find El Corte Inglés, the most famous shopping complex in Spain. The other building is shared by Hipercor and Tiendas Corty. It has parking.
Direction: calle Arabial 97
Schedule: Monday to Saturday from 10.00 a 22.00 h.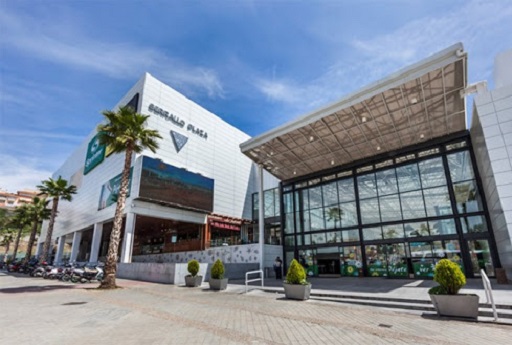 Seraglio Plaza
It is a shopping center with endless restaurants, Gym, playroom cinemas and a roller club for leisure, it also has stores of all kinds, especially clothing and home.
Direction: Lagunas de Cameros walk 1
Schedule: Monday to Saturday from 10.00 a 22.00 h.